The Dynamic of Psyche: The Constructive and Deconstructive Cycle of the Psychic Process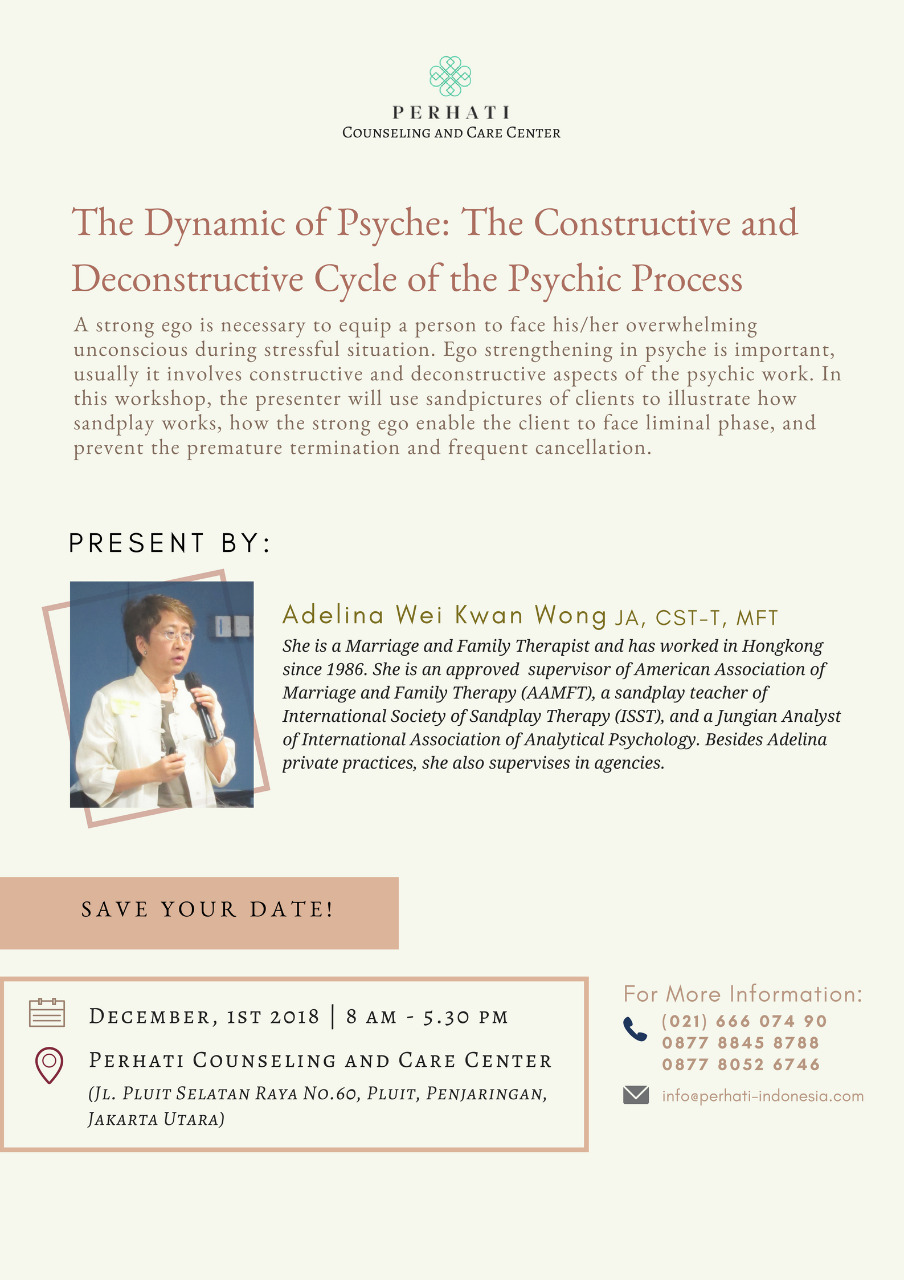 Good day, everyone! ?
Have a strong ego is an important aspect to equip a person to face his/her overwhelming unconsciousness during stressful situation in life. Strengthening your ego usually involves constructive and deconstructive aspects in the work of psyche.
Adelina Wei Kwan Wong JA, CST-T, MFT is a marriage and family therapist based in Hongkong since 1986 will use sandpictures of her client to illustrate how sandplay works, how strong ego could enable the client face liminal phase, and preventing the premature termination and frequent cancellation from clients.
Register and book your calendar!
? December, 1st 2018 | 8 am – 5.30 pm
?PERHATI Counseling and Care Center
For more information:
?(021) 666 074 90
?0877 8845 8788
?0877 8052 6746
? info@perhati-indonesia.com